Return to Search Page | Return to Search to Results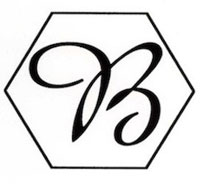 John J. Bradshaw
PO Box 7467,
Nashua, New Hampshire 03060-7467
United States of America
Contact: Bradshaw, John
Email: john@johnjbradshaw.com
P: 603-881-7486
F:
http://www.johnjbradshaw.com/
Gemstones
Over 100 varieties including Sphene, Sphalerite, Benitoite, Apatite. We specialize in the rare and hard to find.
Sri Lanka, Madagascar and Montana. Melee to large sizes.
Blue, Other Colors, Pink/Red, Yellow/Canary/Golden
Burma, Vietnam and Sri Lanka. Grey, pink, blue and purple.
Specializing in Maine Tourmaline, custom cutting in sizes over 1.00 ct.
Blue, Green, Other Colors, Pink/Red
Blues, browns and greens.